Ticket Info
Tickets for all concerts are available at the Vivace! storefront located at Liberty Middle School on Mondays from 4pm-6pm two weeks leading up to each concert. Tickets are also sold at the door on the day of each concert one half hour before concert time. Tickets are $10 for all ages.
---

 Upcoming Concerts
*Sunday, December 10, 2017, 3pm Concert*
Vivace! Choral Program Presents
Vivace! Christmas Concert
Concert Location: University of Puget Sound's Kilworth Chapel
1500 North 18th St., Tacoma  WA 98416
(Corner of N. Warner St. & N. 18th St).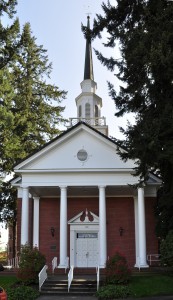 ---
*Sunday, March 18, 2018, 4pm Concert*
Vivace! Choral Program Presents
Vivace! Friendship Concert
Concert Location: St. Charles Borromeo Parish
7112 South 12th Street, Tacoma, WA 98465
---
*Sunday, June 10, 2018, 3pm Concert*
Vivace! Choral Program Presents
Vivace! Season Finale Concert & Ice Cream Social
Concert Location: TBA
---
Rehearsals

Vivace! rehearses every Monday based around the Bethel School District calendar. If there is no school on a specific Monday then there is no Vivace! that day.
Monday rehearsal schedule:
Vivace! Kids Choir: 4pm-5pm
Vivace! Mixed Choir: 5pm-6pm
Vivace! Cathedrals Choir: 6pm-7pm
*As we approach concert dates, extended rehearsal schedules are necessary and will be communicated.*
For a more accurate and updated schedule, please check the calendar below.
---

Annual Events
Vivace exists to celebrate music and culture, and neither of those can happen without a supportive community and a feeling of family and togetherness. To foster those, we hold several annual events. Below is a list of just some of the activities and events we host:
V! Family BBQ (Annually in August)
First rehearsal/registration (September)
ABC Day performance (October)
V!Kids Tour (December, the Friday before December concerts)
Christmas Concert (December)
Shoe Stuff-It (December, the Monday after our Christmas concert)
January Auditions (January)
Bethel District Choral Festival Performance (V!Kids and select ensembles) (March)
Spring Invitational Concert (March)
April Auditions (April)
Final concert of the season (June)
End-of-the-Year Awards Ceremony (June, the Monday following our final concert)
---
 For current announcements and events, view this week's Rehearsal Memo here.
Rehearsal and Concert Calendar